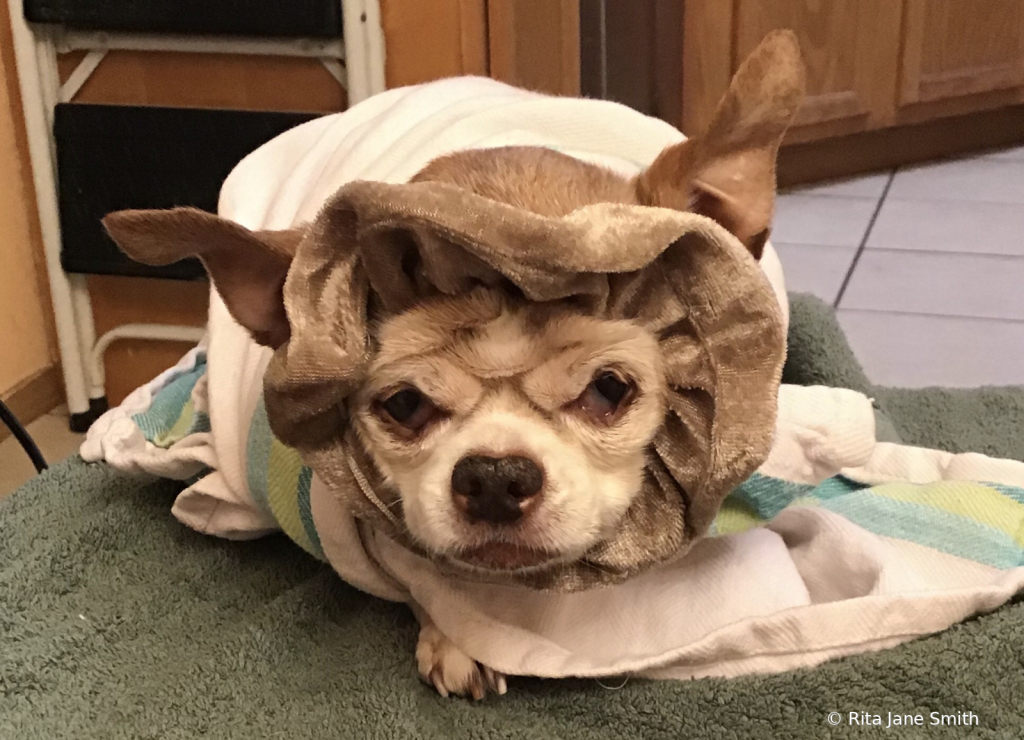 Momma, I'm not happy!!!!
I put my hair scrunchie around my baby girls face, and my poor Delilah wasn't having it, the look she gave me, just having fun with my fur baby, she is a runt 12 year old, 5 lb , Brittle Chihuahua. She is one of the best things that came in to our lives.....
© Ritajane Smith
Copyright for this gallery photo belongs solely to Ritajane Smith. Images may not be copied, downloaded, or used in any way without the express, written permission of the photographer.